Blog: The Drifting Paige Blog
– THE TEN QUESTIONS –
1. What's the first book you remember reading by yourself?
The first book was actually a part of a series, I think, and was based on the King Arthur and the Knights of the Round Table mythology. I was hooked on it! I loved Merlin and was especially excited to see my name (sort of… Morgana is close!) in a book. I have been trying to find the actual version of the book for ages, but even my mom can't remember its exact name!
 2. What's your favourite book?
Well, the most recent book that made an enormous impact on me was Hero of Ages by Brandon Sanderson. I had the worst book hangover… I moped around for days, wishing I could go back to that world I had lived in for so long. I learned so much about myself and the world just reading the trilogy. I'm honestly terrified to start the next book in the series, because if it isn't as good as the first three I would be heartbroken!
3. Who is your favourite author?
Garth Nix. He's an Australian author and I have been a huge fan of his for over a decade. The Old Kingdom series is getting its next installment soon called Goldenhand!
4. If you could have afternoon tea with one author who would it be?
Jonathan Stroud. His Bartimaeus Trilogy was one of the most fantastic series I've ever read and I'd love to pick his brain about the research he had to do for his novel Heroes in the Valley.
5. If you could spend all night in a bar with one author who would it be?
Richard Kadrey. His Sandman Slim series is chock full of good whiskey and even better pop culture references. He seems like a dude I could become fast friends with.
6. Where is your favourite place to read?
This may sound absurd to some, but I love to read at the gym. The only way I can motivate myself to go there so often is if I have a good book with me to make me forget how bored I get. So, somehow, I've managed to train myself to read while on an elliptical or treadmill… it works! And I get a good extra stretch of reading done every day!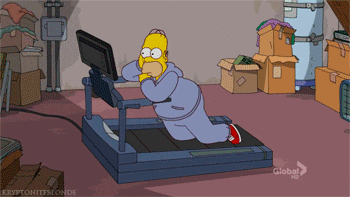 7. Who's your favourite book character?
Sazed from the Mistborn trilogy by Brandon Sanderson (sorry, had to mention this series twice!). There's a quote of his in the first book that spoke to me on a level that no other characters have. I never thought a character could personify strength and weakness at the same time, and it spoke to me on a very personal level. With all of the intense chatter about what makes a strong female lead, Sanderson finally addresses what makes a strong/weak male lead. Sazed is one of my favorite characters despite a lot of fans disliking him.
8. Which book universe would you like to live in?
Harry Potter's universe, of course! I would love to live another life as a Hogwarts (or American equivalent) student who eventually goes on to work with the dragons with Charlie Weasley in Romania… I have it all planned out!
9. Which book would you like to make compulsory reading?
It depends on which age you're talking about, but I would suggest The Stranger by Albert Camus. If every older high school student/college student could read it, I feel like they'd find something to connect to. It really speaks to the disconnected, alienated side of humanity that everyone struggles understanding within themselves.
10. What are you reading right now?
Pride and Prejudice by Jane Austen, and I can't believe how much I love it! I have a feeling this will be replacing Hero of Ages in question number two.
– THE END –
If you would like to feature in '10 Questions for a Book Lover' then please send your answers to these questions along with your name and a link to your blog to: byfordsbooks.contact@gmail.com
Follow me on Twitter: @ByfordsBooks
Follow Morgan on Twitter: @driftingpaige